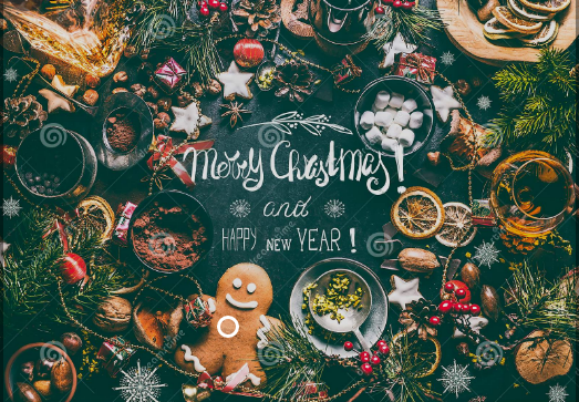 When Christmas is approaching, everyone has finished a busy year of work, the streets are full of colorful lights, small gifts on the Christmas tree,
People reunite with family and friends, share food, and immerse themselves in the joy of the festival.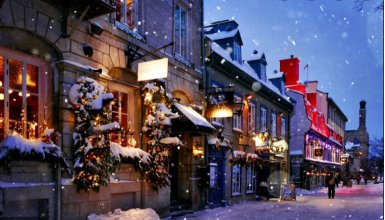 Christmas is an annual festival commemorating the birth of Jesus Christ, observed primarily on December 25th each year.

Christmas is both a religious and cultural celebration observed by billions of people around the world, both Christian and non-Christian.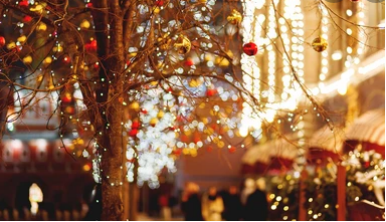 The observance of Christmas occurs in 160 countries worldwide and celebration varies by country. Some countries celebrate on Christmas Day,

or December 25th, while others celebrate the day before or the day after.
Christmas celebrations around the world can vary greatly in Christmas traditions for many countries involve setting up a Christmas tree with lights,

hanging Advent wreaths and stockings, candy canes, and setting out cookies and milk. Churches and families set up nativity scenes depicting the birth of Jesus Christ.

Families also send out Christmas cards, exchange gifts, and prepare a Christmas feast to share with their family or their extended families.
Around the world, many governments recognize Christmas as an official public holiday, while other governments only recognize it as a cultural event and not an official legal observance.

Some governments that do not recognize Christmas as a formal public holiday are Afghanistan, China (except for Hong Kong and Macau), Iran, Israel, Japan, Laos, Mongolia,

Morocco, North Korea, Pakistan, Qatar, Saudi Arabia, Turkey, the United Arab Emirates, Vietnam, and many more. In some countries, such as Pakistan, December 25th is designated as an official holiday only for Christians.
Christmas traditions vary greatly from country to country and some traditions that are used today in the United States can be traced to their origin country.

Some countries with different traditions that those of Americans are Germany, Poland, Russia, Norway, Japan, and Iceland.
In Germany, gifts are exchanged on Christmas Eve rather than on Christmas Day. This was introduced by Martin Luther, who felt that Christmas Day should focus on Christ's birth and not on gifts.


Germany is also the origin of putting up Christmas trees in the home. The tree is typically brought into the home on Christmas Eve and is secretly decorated by the mother of the family for the children.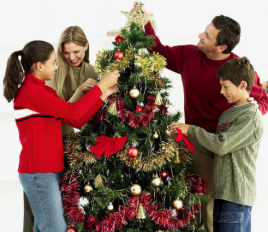 On Christmas Eve in Poland, the main festive meal is served after a day of fasting. Families usually have a 12-course meal to represent Jesus's 12 disciples.

Christmas Eve ends with Pasterka, the midnight mass at the local church. Christmas Day in Poland is spent attending mass and visiting friends.
In Russia, Christmas is celebrated on January 7th due to the 13-day difference between the newer Gregorian Calendar and the older Julian Calendars.

On New Year's Eve, Grandfather Frost brings presents for children.
As in other European countries, gifts are opened on Christmas Eve in Norway. Santa Claus, known as Julenissen, and his small gnomes,

known as "nisse" deliver the gifts. Christmas Day is a quieter and more relaxed day, with a traditional breakfast served and Church services attended.

December 26th has continued celebrations of gatherings and parties with Christmas cookies and treats are enjoyed.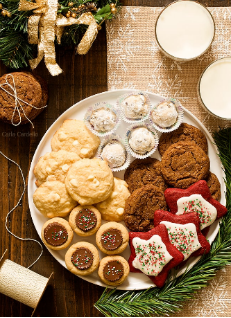 Iceland celebrates Yule, which is linked to winter solstice celebrations dating back thousands of years before Christmas. In fact,

many Christmas traditions are taken from Yule. Celebrations in Iceland begin four Sundays before December 24th (Advent) and ends on January 6th,

13 days later. Thirteen days before December 24th, children leave out shoes by the window so that the Yule Lads,

the two sons of trolls living the mountains known for their mischief, can leave them small presents. On the 24th, some will attend mass at 6:00 pm and others will begin their holiday meal, after which gifts are opened.
Over a hundred other countries from the ones above celebrate Christmas with their own traditions, with over 160 celebrating Christmas in total.




We have also begun to decorate our office, with stickers, Christmas wreaths, Christmas trees, etc. and hope to bring the joy of the holiday to everyone.