With the continuous improvement of people's quality of life, almost everyone owns dozens of clothes or more, these styles,

materials of different clothes, people began to classify their storage, so the cloakroom is becoming the indispensable part in every domestic space step by step.

A lot of people think cloakroom can exist only inside big space, actually otherwise, in contemporary residential design, often have sunken or outstanding part or it is triangular area,

we can make full use of these Spaces completely, program gives cloakroom. After every shopping spree, they can be neatly displayed, which is the perfect embodiment of our exquisite life.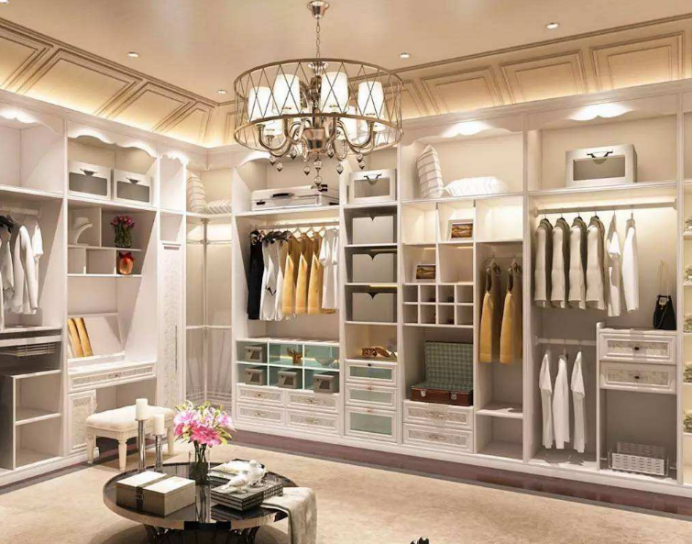 A sorting box for jewelry


Valuables need careful care, Multi-grid partition, you can easily find the jewelry you need.


With buffer drawer slide, so that every Open and close is enjoy, the baby at home no longer need to worry about being disturbed by noise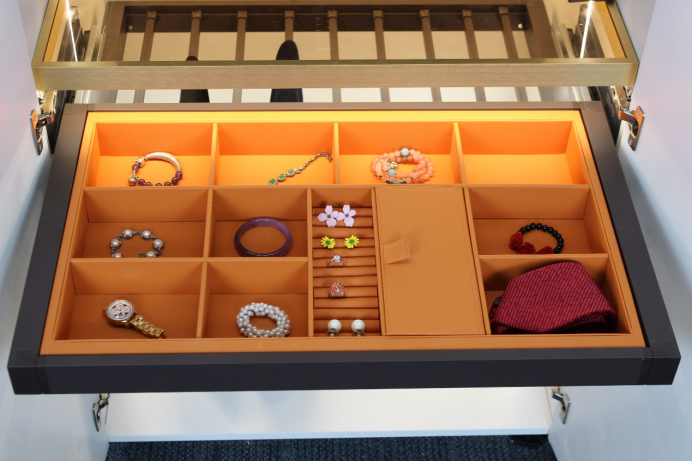 Drawer type wardrobe basket


The magic of space in the cabinet, Make the cabinet have more function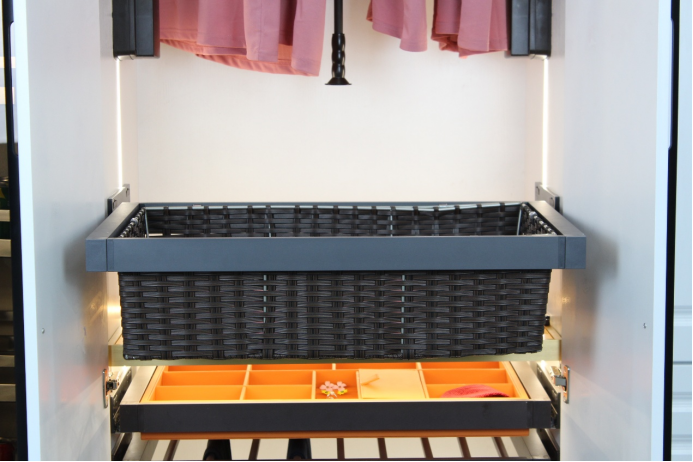 Telescopic trousers rack


Pants have a home of their own, Removable hanging rod, make storage more convenient, Anti-slip bar design,

effectively prevent clothing from slipping, Let pants store in a more sensible way.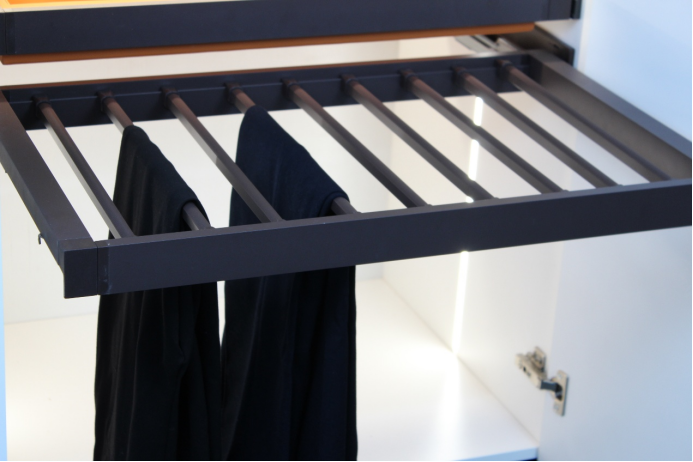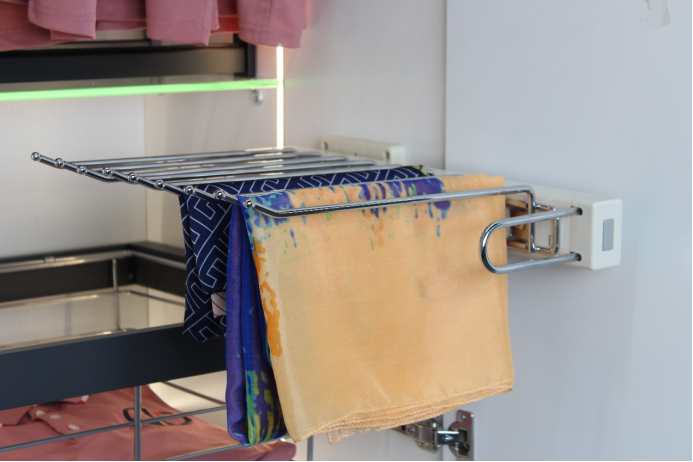 Lifting clothes hanger, pull-down clothes hanger


Double buffer design, silent and labor-saving , automatic reset, Suitable for high cabinet.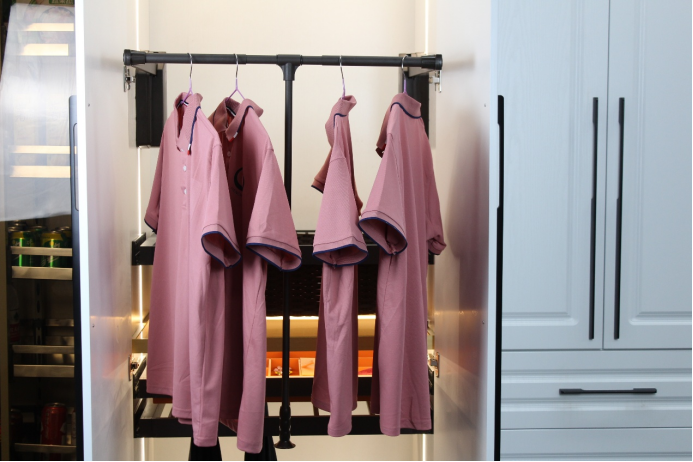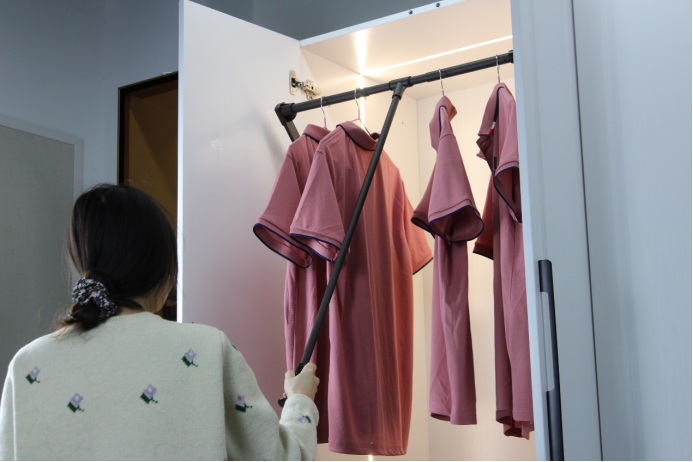 Lighting design


To independent cloakroom character, when the design, want reasonable arrangement lamplight, tonal wait, This will save you a lot of time looking for clothes,

You can choose a built-in light bar, The color, brightness, open and close way of the lamp choose according to your needs.